Roblox Heroes Online Codes – JULY 2020
Another popular game on Roblox is inspired by one of my favourite anime's My Hero Academia. There are two ways to play this game, firstly you can choose to be the Hero – you will fight for justice! Secondly, you can choose to play as the Villain – you will choose to wreck havoc and destruction while you can improve your character throughout the game. You will have a whole world to explore, you can obtain new weapons and quirks to help beat bosses and decide whether to use them as your sidekicks and become the most ultimate Hero or Villain!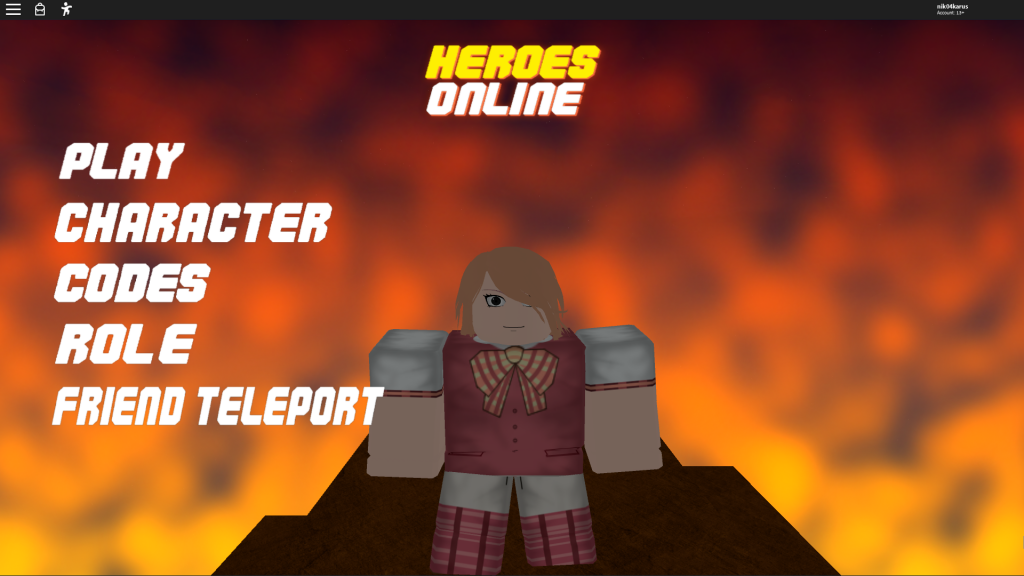 Quirks
Your quirks are very important in Roblox heroes online, they are in a sense the foundation of where your skills are based and constructed from, alongside your tools as well of course. The main essential use of quirks is that they give you skills that can be unlocked with SP. Every quirk in Roblox Hero's Online is unique and has its own bonuses as well as moves too! It is possible to change your quirk too, to do this you have to use of one of your spins (if you have any available) don't worry these can always be purchased or gained in the game.
In this article you will find the most up to date codes that we have available, the benefits of using codes in your game play will help give your character a huge boost in powering up, if your new to the game they are a great way to have a head start too!
How To Redeem Codes In Roblox Heroes Online 
Redeeming codes in Roblox Heroes Online is fairly simple to do, when you are in a game just click on the Main Menu and look for the big codes button. Once you have clicked on that you should then see this following screen below.

All you have to do now is click on the "Enter your code here" space and type in the codes from the list below. Ensure that you have spelled each code correctly so you are able to redeem them all and not miss out!
All Working Codes List
Down below is all of the working codes that we are currently aware of, please feel free to keep checking back for updates so you do not miss out on any new codes we find!
NEW – Get 6 Epic Spins with this code: Bizarre
Get 5 Epic Spins with this code: Iggy
Get 3 Epic Spins with this code: VolumeWinning
Get 3 Rare Spins with this code: 2018

Expired codes (NOT WORKING)

Below is a list of all the codes that have already been added and used to the game – don't worry if you have already used any of these codes you will not loose what you have redeemed – unless it was a spin and you already used it of course.
Gentle
DelayPlatinum
YareYare
Rebirth
Grateful
Witcher
Heroborne
LilDeluxe
shinobiX
sansOnline
hallowhallowOnthewall
season4
Bloxxit
VillainsOnlinnne
Bloxnote
Mentoris
Lawliet
Jannnuaryy
Relllease
Shinnnobi
Onnnline
Naturia
GearGearNoMi
LegendSwords
Not to fear as codes for these games are often released so there are always more opportunities for you to get your hands on more codes to use.
Make sure to check back soon so your up to date with any new code releases.